We are pleased to announce the following promotions to Principal at LB Carlson: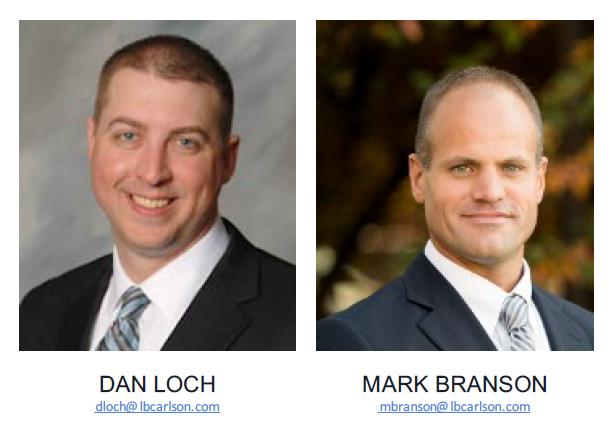 Dan is a leader in the Minneapolis office attest department providing outstanding client service and creative solutions that contribute to the success of our clients. His dedicated approach and strong work ethic is second to none. For his full bio, click here.
Mark has extensive experience and insights on corporate and individual tax issues and services our St. Cloud location. You can't help but to like his caring and charismatic personality. For his full bio, click here.